How do I setup Whitelabel Name Servers on a VPS?
NOTE:
This guide is for customers who are using our VPS products. If you use a different Crucial hosting product,
click here for a list of our nameservers
.
Setting up your own private nameservers on a cPanel server has many benefits, most importantly enabling all of cPanel's built in DNS tools which can make DNS changes much easier. This guide will show you how to set up and register new private nameservers on a cPanel server using the WHM (Web Host Manager) interface.
Most users will want to use a domain name they already own, often the same domain name that is being used for the hostname of the server that will be running the private nameservers. For this example, we will use a fake domain called example.com. Our server is called host.example.com and we will be setting up ns1.example.com and ns2.example.com.
Step 1
- Log into WHM then find and click on the
Basic WebHost Manager Setup
option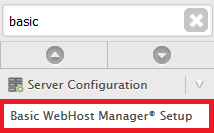 Step 2
- Scroll down to the Nameservers section. Add the nameservers you want to create (set at least 2) then click Configure Address Record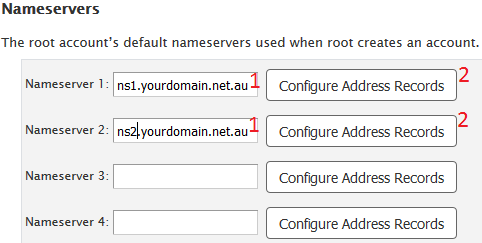 Now type in your IP and hit
Configure Address Records
. Note: You would have received an email with your available IP's. If unsure, submit a suport ticket and we can forward this information to you.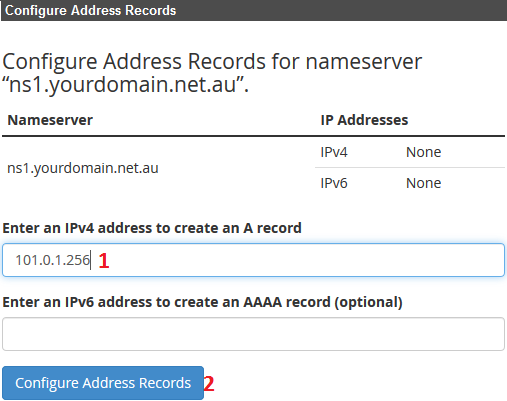 Note that if you have 2 nameservers, it's fine for both of them to point ot the same IP address.
Once that's done for each nameserver, hit
Save Changes
down the bottom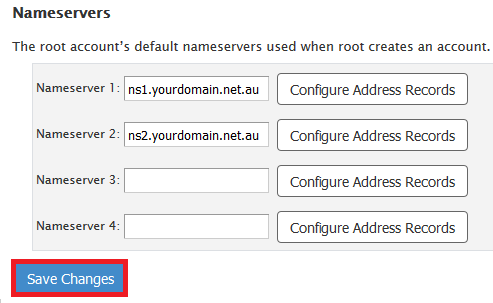 Step 3
- This step likely needs to be done by your registrar. To find your domain registrar, you can use websites like
https://whois.auda.org.au/
and
https://tppwholesale.com.au/provider/
(for .au domain names, use the TPP one if auda says the domain is with TPP), and
https://who.is
(for .com .net .org and other standard domain name).
If your domain is with us


Step 1 - Login to your Crucial Client Area.

Step 2 - Select My Domains from the top.




Step 3 - Select the tool icon for the domain you wish to set up whitelabel nameservers.


Step 4 - Scroll down and select REGISTER NAMESERVERS.




Step 5 - Enter in your nameserver details, then click on SAVE CHANGES. (If you have a second nameserver, repeat this step)

If your domain is with another registrar


Contact your registrar, provide the nameservers you've set and IP's set for them, and ask them to set Host/Glue records.