How to access your Managed VPS root logins
Warning:

Entering the wrong commands as root can permanently break your server. Please review any commands you may be entering before running them. If you're unsure please call us on 1300 884 839, so we can assist you.Step 1:
Log into your members area
here.

Step 2:
(

1

)
Click on
SERVICES
.
Step 3:
(

1

)
Click on
Active
next to your desired VPS.


Step 4:
Under
Management Actions
located halfway down the page click on
(

1

)
Root Access
to view your root logins.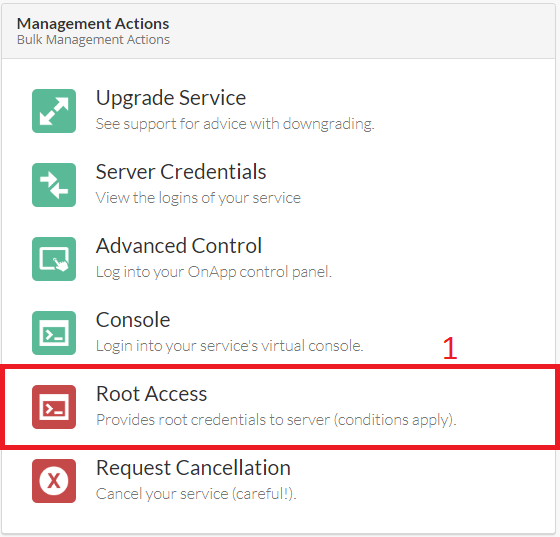 Step 5:
A popup will appear warning you of using the root account on your VPS. Please read this, as you can do a lot of damage if you type the wrong commands. If you're comfortable going ahead click on
(1) Show.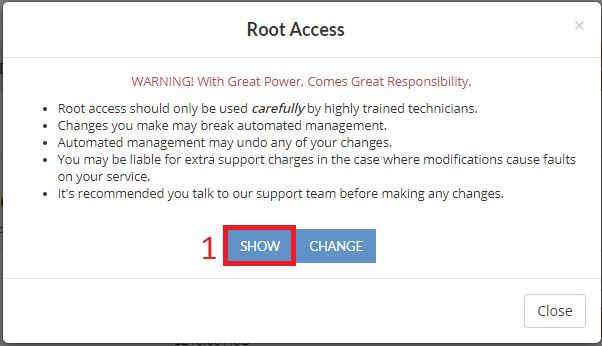 Thank you for your feedback on this article.