Fix Email Settings on iPhone / iPad
If your email account has stopped working, an update or crash may have caused some settings to change. This guide will take you through the email settings so you can go through and fix everything up.
Before you start:
A)
Make sure you know the correct email settings for your account.
You can find these here.
B)
If you don't have your email password, you can find it
here
.
C)
If your settings are correct but your device still isn't connecting, use
this guide
to resolve an IP block.
Step 1
- Click on
Settings
.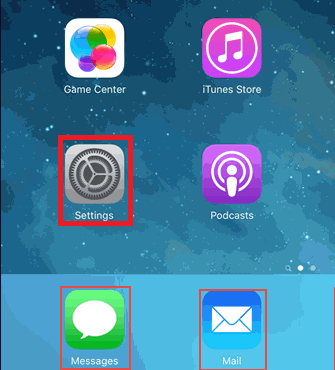 Step 2
- Click on
Accounts and Passwords
.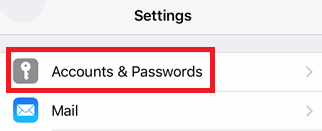 Step 3
- Click on your email account.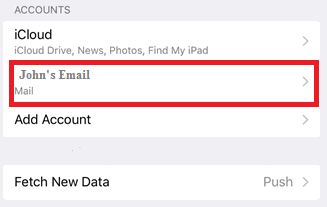 Step 4
- If you're able to receive email, skip to step 6. If you can't receive email, enter your Host name and Username, and click
Advanced
.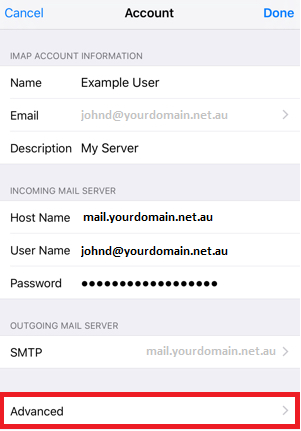 Step 5 -
On the Advanced page, scroll down and ensure the SSL settings and port are as follows (These are valid for IMAP, but you can also use our
POP settings
):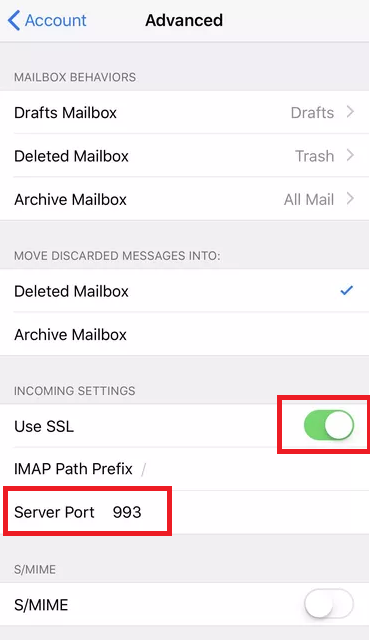 Step 6
- If you're unable to send email, you will need to update your outgoing mail settings. First, click on your
SMTP server
.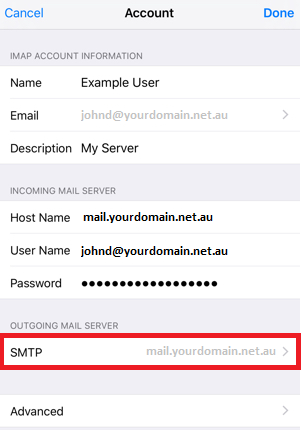 Step 7
- Click on the
Primary Server
.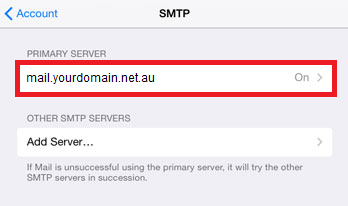 Step 8
- Input the
email settings
and click
Done
. You will receive a confirmation notice telling you whether or not the settings were input correctly.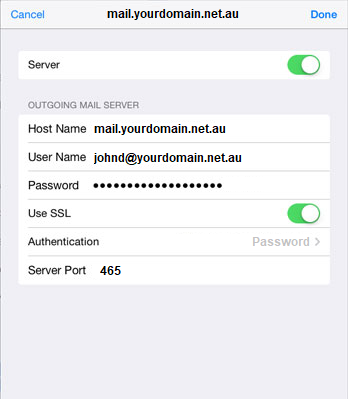 In order to test that the mail for this device is working, we'd recommend ensuring you can send and receive emails from the device in question.
For more tutorials on accessing emails and setting up email clients, view our Email Setup Guides.
Thank you for your feedback on this article.