Automatic Email Setup for Mac Mail
Before you start:
A)
If you don't have the email password, you can reset it
here
.
B)
If automatic setup fails, you can also follow
this guide
to perform the setup manually.
C)
If you need to set up this account on multiple computers, simply run the configuration file that you will download in
Step 7
on each different computer.
Step 1 -
Log into Webmail
for the email account in question. You will need to log in from the computer that you're setting up the emails on.
Note:
Alternatively, you can
log into cPanel
and navigate to
Email Accounts
then
Connect Devices
.
Step 2 (Optional) -
If you have "Open my Inbox when I log in" enabled, you will need to select
Webmail Home
. Otherwise, proceed to
Step 3
.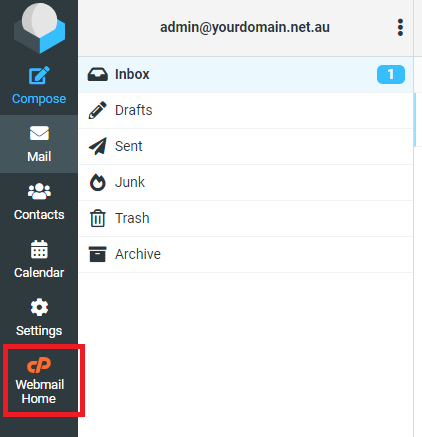 Step 3 -
Select
Configure Mail Client
down the bottom of the page.

Step 4 -
Select
IMAP over SSL/TLS
next to "iOS for iPhone/iPad/iPod and MacOS Mail.app".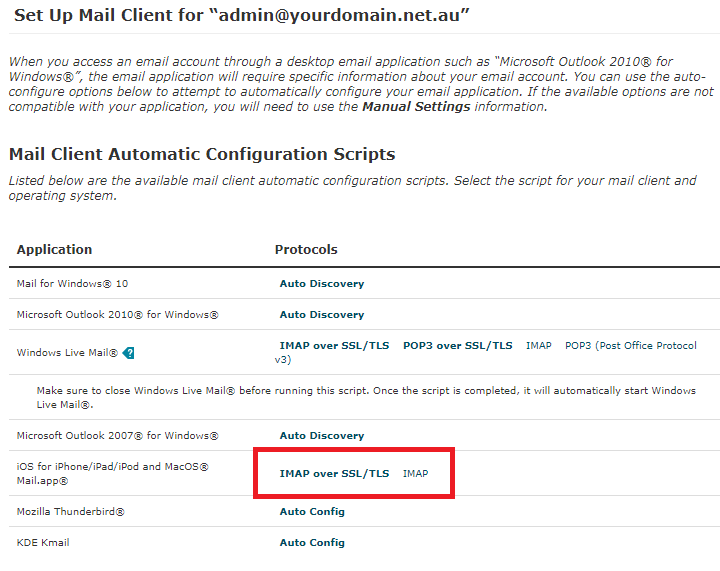 Step 5 -
Select
Proceed
.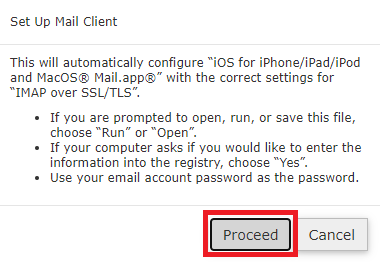 Step 6 -
Select
Keep
.

Step 7 -
Navigate to your
Downloads
folder and double-click on the config file that was just downloaded.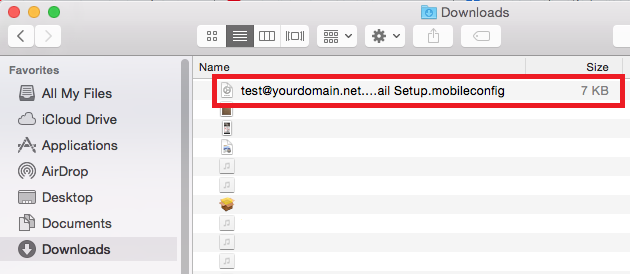 Step 8 -
The Profiles app will open and ask for confirmation. Select
Continue
.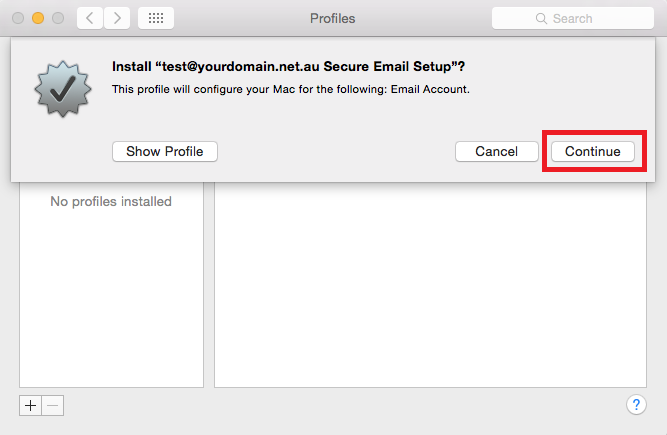 Step 9 -
Enter the same password you used to log into Webmail, then click
Install
.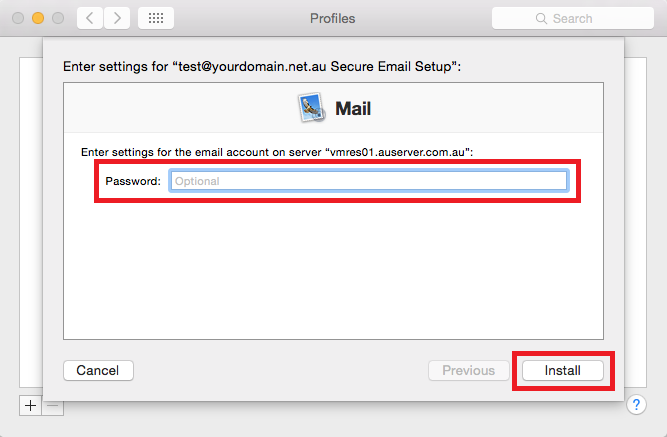 Step 11 -
After the password is verified, the account setup will be complete. Close this window and open up the Mail app.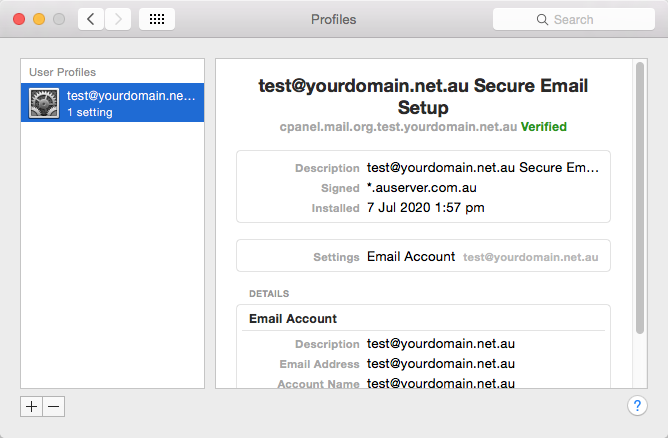 Test the email account by sending an email from / to your email address (e.g. from admin@yourdomain.net.au to admin@yourdomain.net.au).
For more tutorials on accessing emails and setting up email clients, view our
Email Setup Guides
.