Where do I find my Commissions?
Please note that a 90 day cooling off period applies for all commissions.
To find your commissions firstly login to your portal -
partner.crucial.com.au
and enter you details.
You will then be able to view all commissions that have passed the 90 day cooling off period on the home page of the Portal.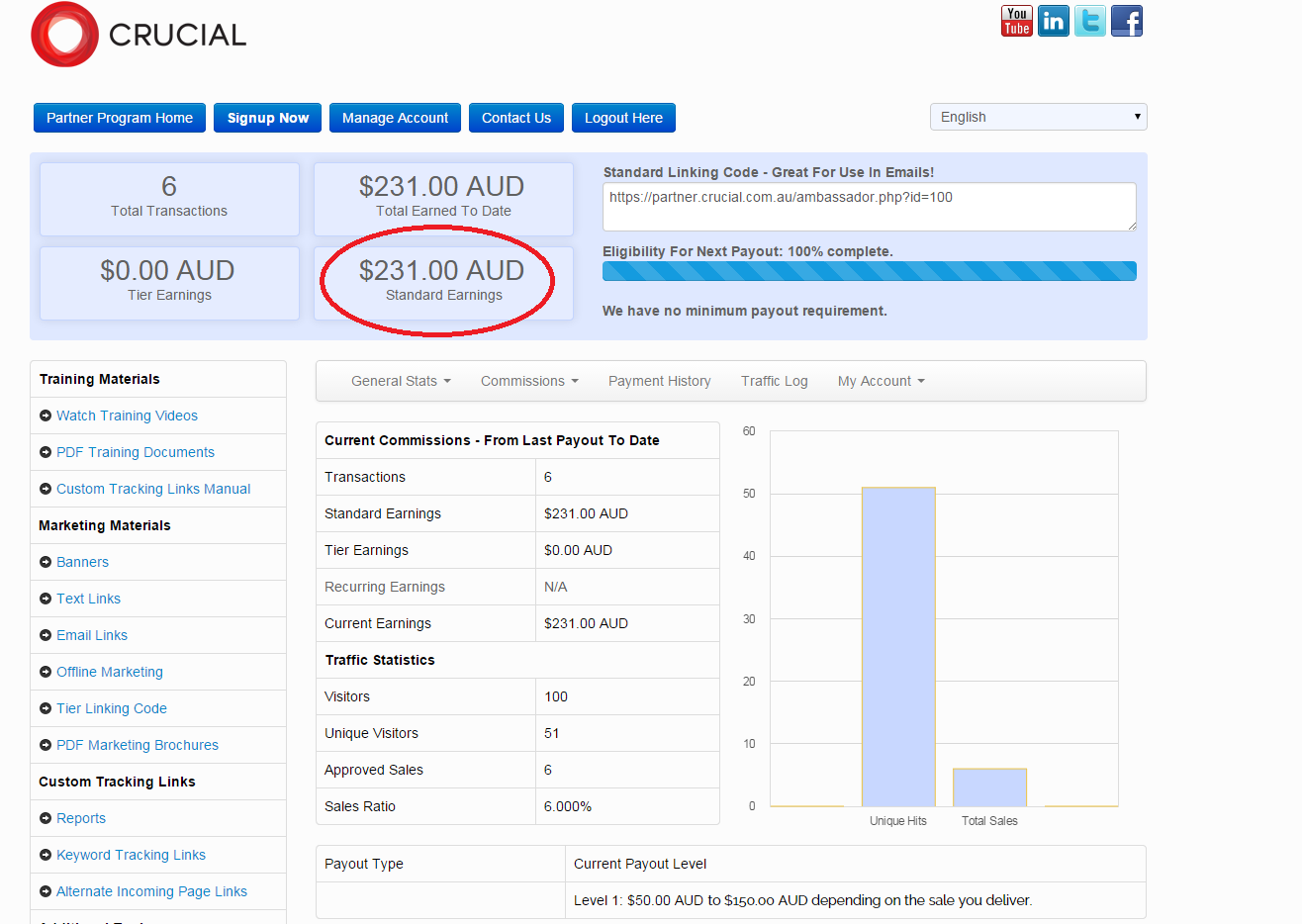 You can view all Commissions that are pending approval (not past the 90 days) here.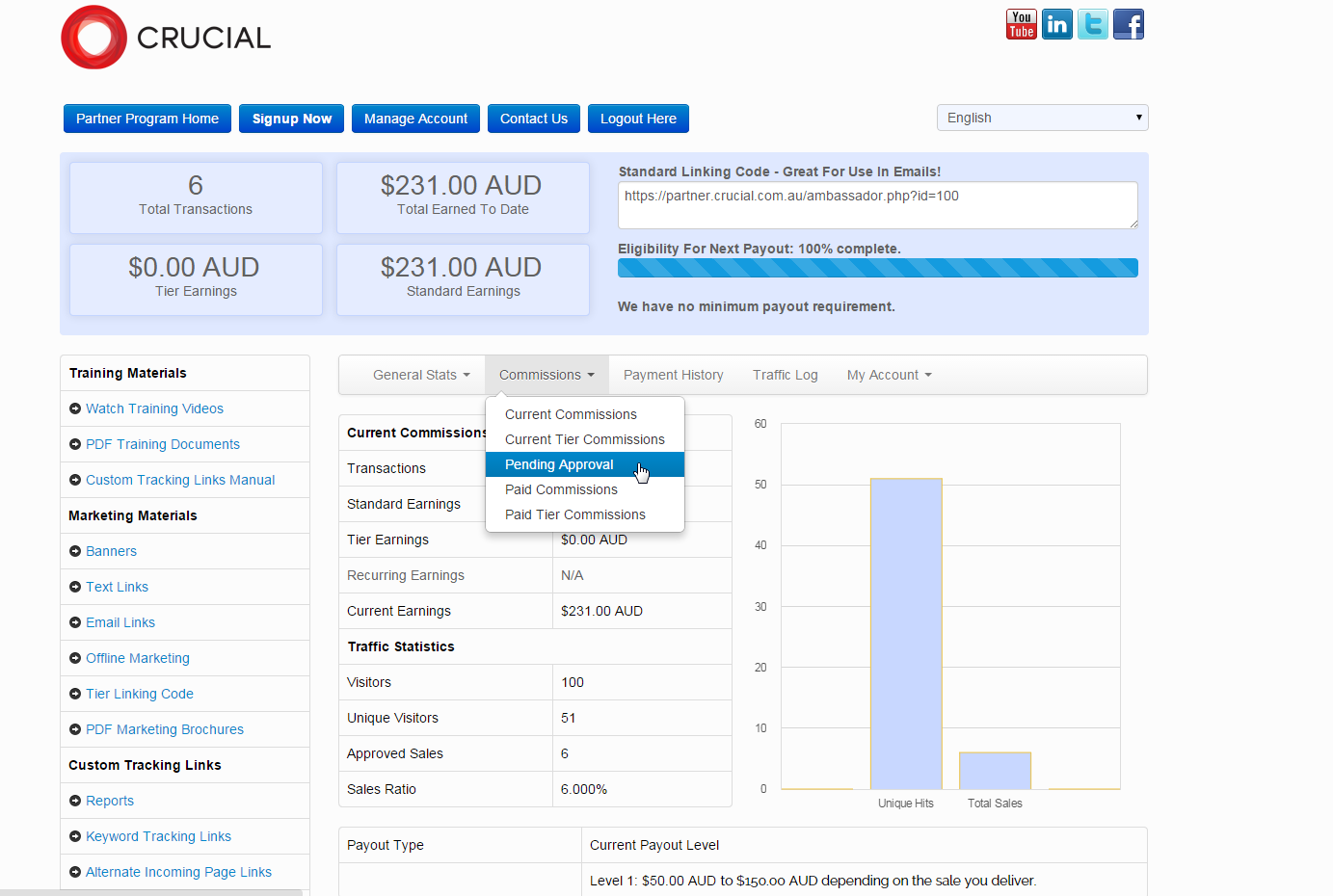 You can find commissions that you have earned to date here.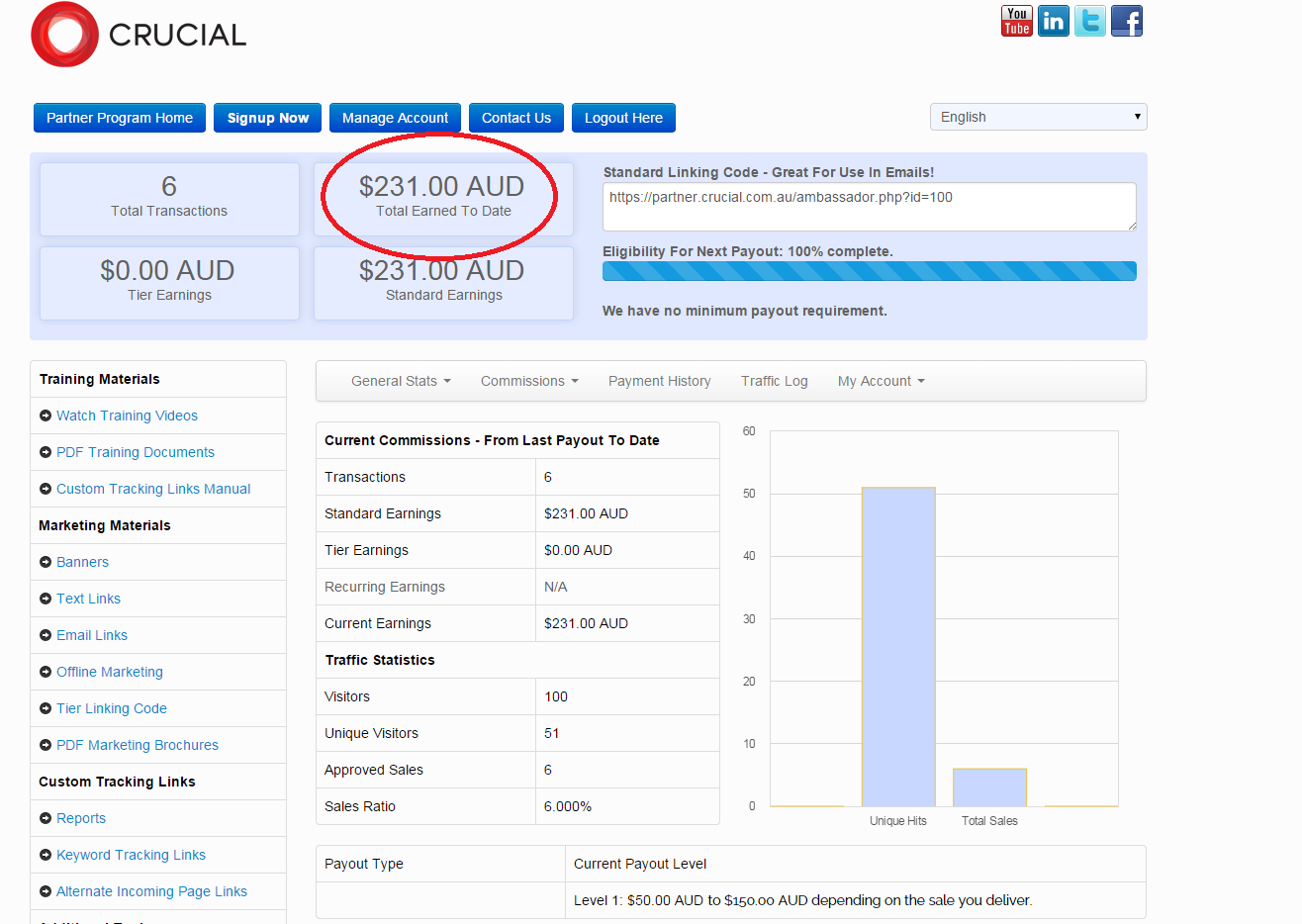 Can't find your commissions? Please contact us.