Logging into my Control Panel VPS
NOTE:
You should have received an email with your login credentials for your VPS, if not, please contact our support team
here
.
Step 1 -
Open the WHM URL contained in the Control Panel VPS Details email. (eg 127.0.0.1:2087)
Step 2 -
Enter in your username (usually root) and the password provided in the email, then click Log In.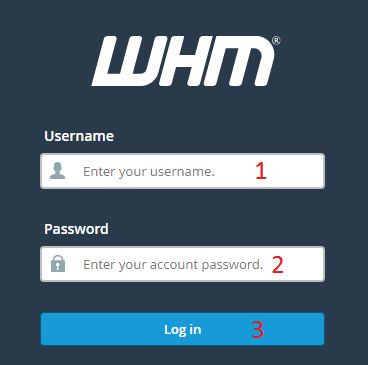 That's it! You're now logged in to 'WHM/Control Panel' for your VPS, and can begin to setup accounts, creating packages, reboot the server, configure the Firewall, and dozens of other features!
To logout of WHM, click the 'Logout' link on the top menu.