How to log into Wordpress from your Plesk Hosting
This guide assumes you're logging into Wordpress from Plesk (Wordpress Hosting). You can log in manually by navigating to yourdomain.com/wp-admin, replacing 'yourdomain.com' with your domain name. You can then enter your Wordpress username and password.
Step 1 -
Log into Plesk
.
Step 2 -
Navigate to the
Websites and Domains
tab and select
Log in
.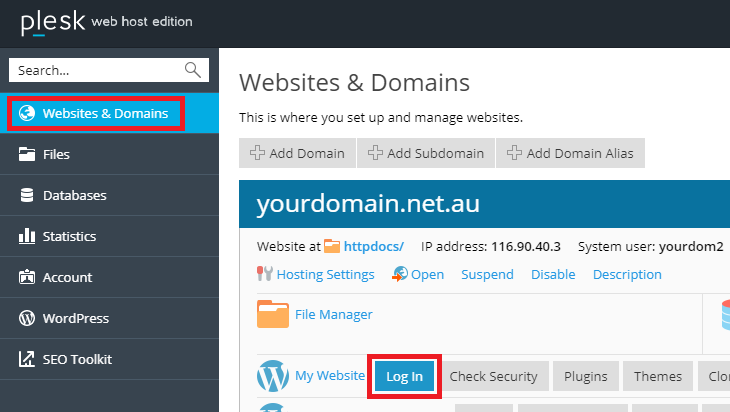 This should allow you to log into Wordpress. If it does not, you can use these alternate steps:
Step 3 -
Navigate to the
Wordpress
tab, then select
Log In
under Information and Tools >> Administrator.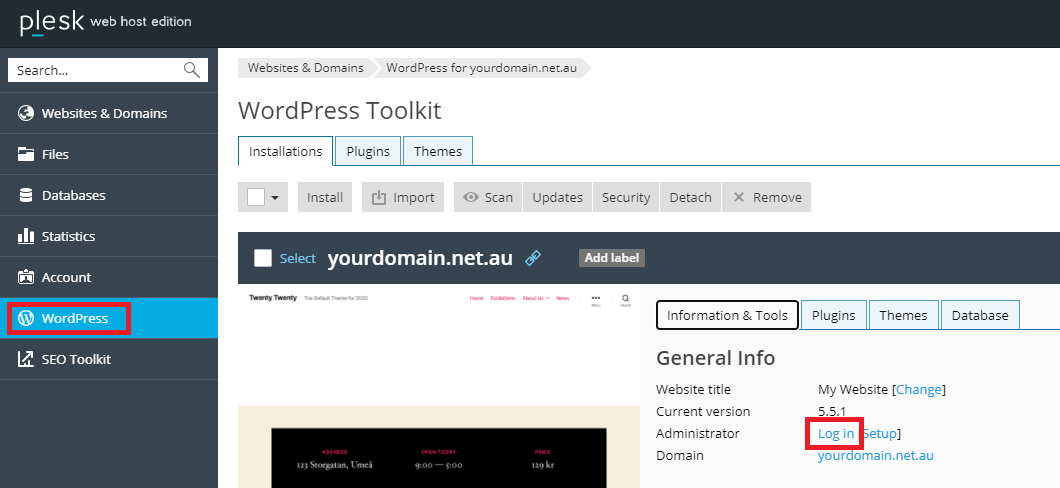 Step 4 -
You should be redirected to the Wordpress login page. If you get the below error, continue with these additional steps.

Step 5 -
Select
Setup
on the right of the Log in button.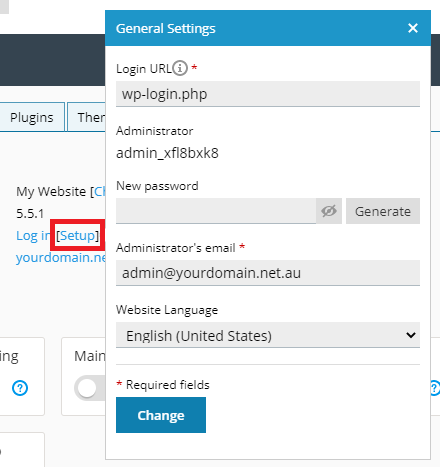 Step 6
- Re-enter your Wordpress Admin password, or generate a new password here. Select
Change
once done.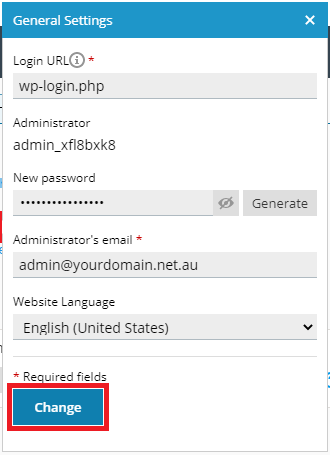 Step 7 -
As before, select
Log in
and you will be automatically logged into Wordpress.