Change Email Password in cPanel
Step 1
- Log in to cPanel (
click here for a guide
) and click on
Email Accounts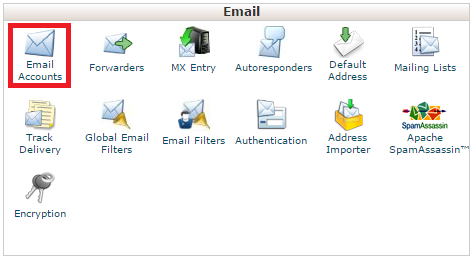 Step 2
- Click on
MANAGE

Step 3
- Put in your new password in the New Password field and click
UPDATE EMAIL SETTINGS.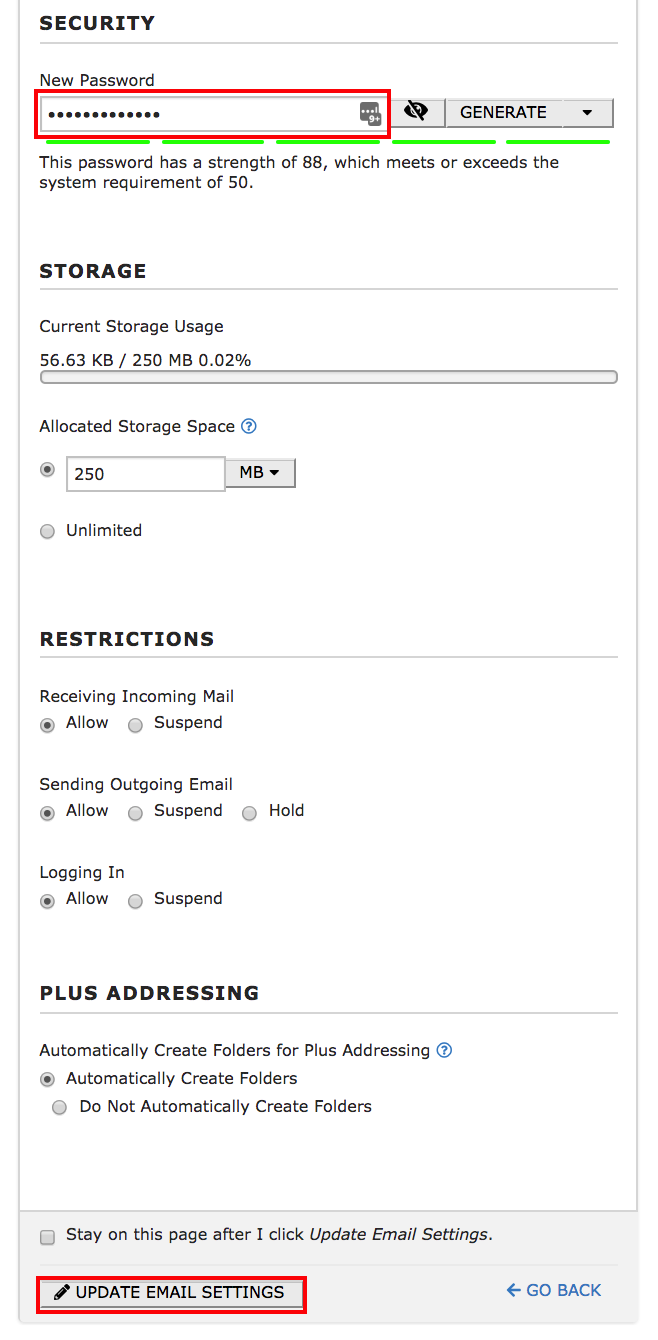 Have A User Change Their Own Password


Step 1
- Go to webmail.yourdomain.net.au and enter your email and password (ef: if your domain is test12345.com your webmail page is webmail.test12345.com or test12345.com/webmail )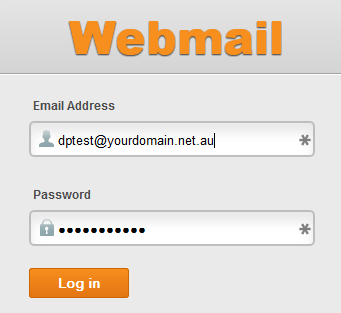 Step 2
- Click on
Change Password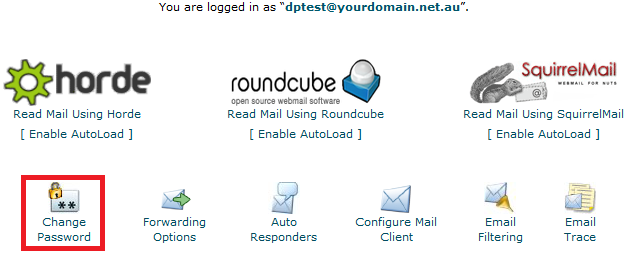 Step 3
- Type in your new password and then type it again in to the Confirm Password field, then click the
Change Password
button. Your password will need a strength greater than 50 to be accepted. Using upper case letters, numbers, symbols and having a longer password length will all increase this.
The change will be instantaneous.