NOTE:
After purchasing your hosting account, you will receive an email containing your login details - if you do not have the email, please contact support for further assistance.
Step 1
- Open your browser and enter in one of the following URL's.
www.
yourdomain.com
:8443 (replacing
yourdomain.com
with the domain you registered with)
OR
vmpl
XX
.ha-node.net (replacing
XX
with the server number you are hosted on)
- This can be found by logging into your Crucial Account > My Services >
Your WordPress Hosting Product
> Server.
Step 2
- Enter in the username and password which can be found in the Product Welcome Email that you would have received when signing up for the product.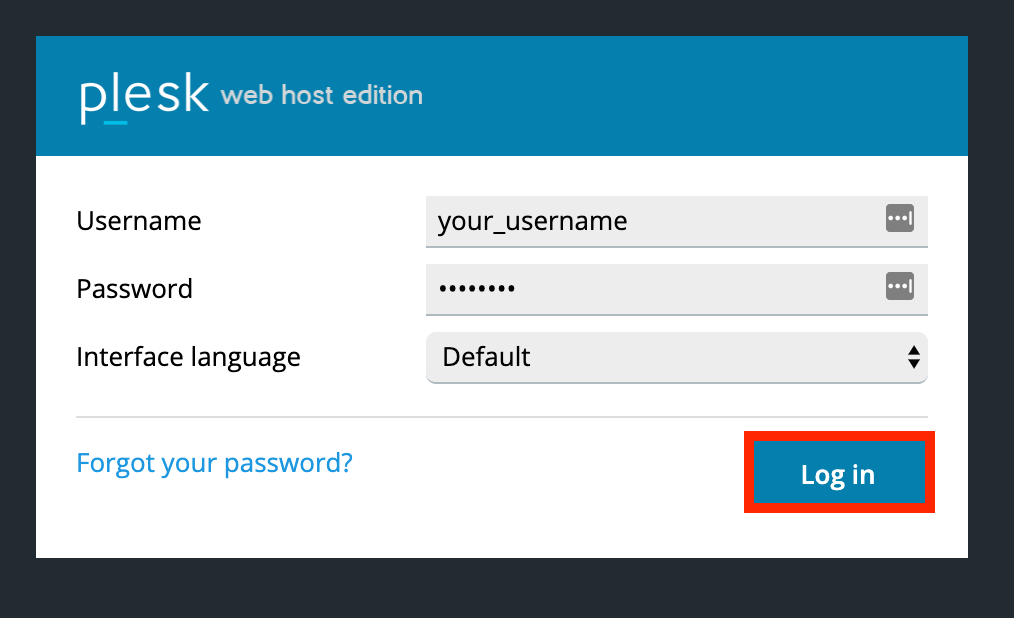 You should now be logged into your Plesk Account - if you have any troubles, please contact our
support team
for further assistance.