How do I change my cPanel password (Web Hosting Plans)?
Step 1 -
Log in to
https://control.crucial.com.au/clientarea.php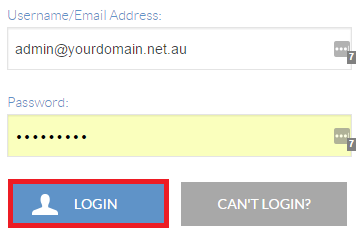 Note: If you've forgotten your password just click the Can't Login button. If you can't remember the email you used to create your account give us a call on 1300 884 839 between 8am-7pm Weekdays.
Step 2 -
Click on
My Services
>
Options
(next to the hosting account) >
View Details
Step 3 -
Click on Change Password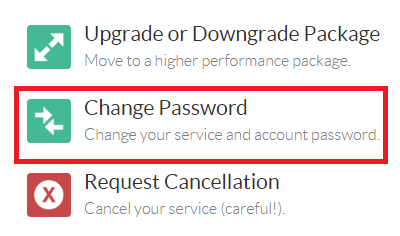 Step 4 -
Input the new password and hit Save Changes
NOTE: cPanel allows unfiltered access to all emails, website files, domain settings and other data stored on the hosting account as well as the tools to manipulate them all. Therefore, the password should ideally be one that's randomly generated and has a Strong password strength. You can use this page to generate a strong random password:
https://lastpass.com/generatepassword.php