Enable and Force SSL in Wordpress

Step 1
- Log into WordPress. If you've forgotten your username or password,
click here for a guide on resetting it
.
Step 2
- Click on
Settings
>
General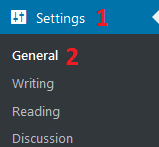 Step 3
- Find the fields that say
WordPress Address (URL)
and
Site Address (URL)

What you have to do here is change the
http
in both fields to
https
. They should look like this:

Now scroll down to the bottom of the page and click
Save Changes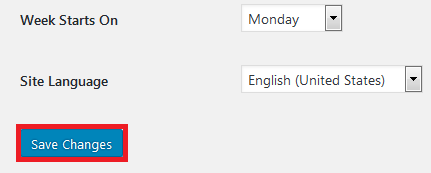 Step 4
- Next, you'll need to click on
Plugins
>
Add New
and Install then Activate the
Really Simple SSL
plugin.

Once the plugin is installed and activated, find the plugin under the Plugins section and click on
Settings
Then click
Go ahead, activate SSL!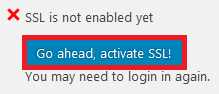 If it's succesful, you'll see this screen
If you see that warning about HTTP Strict Transport Security, note that it isn't currently a strict requirement like SSL is. If you wish to enable it,
click here for our guide on how to easily do that
.