How to purchase and use DNS Manager
If you have a domain name with us but no hosting products, you will need to purchase DNS Management in order to edit A, MX, TXT, CNAME and SRV DNS records.
If you just want to update your Nameservers to use a third party DNS manager you can
find instructions on how to do this by clicking here
.
To purchase DNS Manager, first log in here:
https://control.crucial.com.au/clientarea.php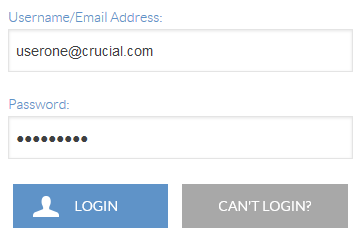 Next, click
ORDER A SERVICE

Click on
Hosting
Now click
ORDER
for the DNS Manager product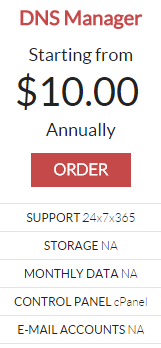 Choose the relevant option depending on weather or not you currently have a domain name with us and click on
CONTINUE

Select your payment option and click
ADD TO CART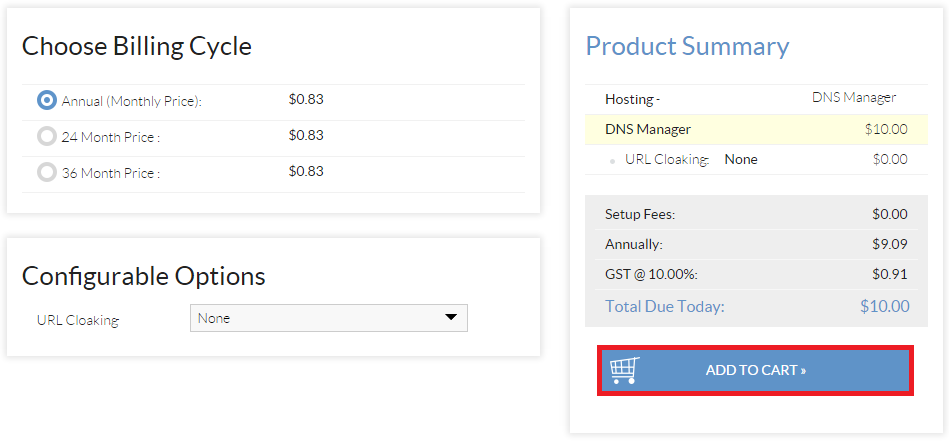 A Note on URL Cloaking:
This feature allows you to hide the true domain of your content. For example if you have the website cookingfor5000.com hosted with someone else, and you purchase the domain cooking5K.com and DNS Manager with us, you can have people go to the cooking5k.com site and it will show the cookingfor5000.com website content without revealing the real URL that the content is stored on. While a few people find this useful, we generally don't recommend it as it can negatively effect how highly your website is ranked by Google and other search engine.
Now, confirm your details, then scroll down to Payment Method and click on
CLICK TO PAY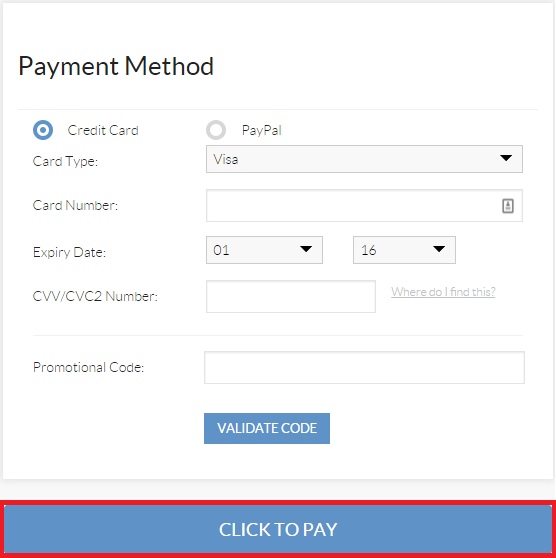 Once you've paid the invoice, check your email account and you will receive an email with your login details titled:
DNS Manager Account Information - Please Do Not Reply

Once logged in to DNS Manager you will see a screen with these options available to you: